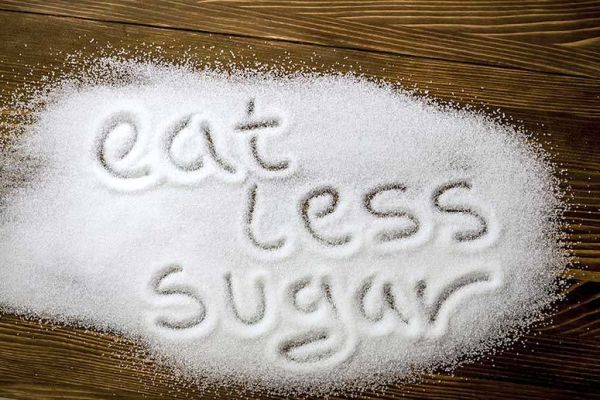 Anyone fancy 39 teaspoons of sugar in one go?
6 Top Tips to think about when eating out

Surely no-one needs a dessert that contains 39 teaspoons of sugar?
It's Sugar Awareness Week and the campaigners at Action on Sugar are taking the opportunity to celebrate the success of food industry, Government and Non Government Organisations' progress so far, and discuss the future for sugar and calorie reduction and its place in the government's Childhood Obesity Plan.
More than 25% of adults and 20% of children eat out at least once a week and Action on Sugar feel it is disgraceful that many cafes and restaurants do not have nutrition information available. They are even more unimpressed with the unnecessarily high levels of sugar and calories in the food on offer in some nationwide restaurants.
They have named and shamed Toby Carvery in particular for offering a Unicorn Freakshake that has a staggering 39 teaspoons of sugar in it.
Can you actually imagine eating 39 teaspoons of sugar in one go?
In addition to naming and shaming Toby Carvery, Action on Sugar want to see clear nutritional labelling in cafes and restaurants and a reduction in the size of portions and the amount of calories and sugar in food.
Here are their 6 Top Tips to think about when eating out:
Have a smaller portion
Say NO to super-sizing
Ask for sauce separately so you can choose how much you have
Share a pudding
Opt for a fruit based dessert
Ask for nutritional labelling - something that the Government are debating now.
I was fascinated to read some of the comments in response to the findings on the Action on Sugar website and how we as a population have such differing attitudes to sugar (it's fairly harsh so only read it if you are prepared for some of the language!). The majority of the comments are suggesting that the campaigners should mind their own business and it is up to us what we eat. I can see their point and I know that the majority of us do not choose a Unicorn Freakshake at Toby Carvery on a regular basis. But I do believe that the issue here is the nutritional labelling so at least we can see what is in the food and make our own choices. I look forward to hearing the outcome of the Government debate.
Chrissy Still