General Dentistry
For you and your family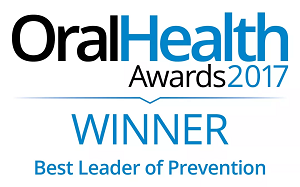 Dental treatments at Life Dental & Wellbeing, Exeter – a modern approach to oral health
Here at our Exeter dentist practice in the city centre, our approach to oral health means that your initial consultation will be very different to your usual dental experience.
Before even looking in your mouth, we'll gather some background information about your overall health and give you a Mini Health Check to check your blood pressure, blood sugar and BMI. Why? Because gum disease is linked to a number of life threatening conditions and we want you to be aware of your general health.
Then one of our Hygienists will conduct a thorough examination of your oral health.
When all the information has been collected, Ben will join you to review the findings and work with you to develop a treatment pathway towards a healthier mouth.
In addition to general dentistry, implants and cosmetic procedures, we offer you a range of expert gum and oral health treatment plans.
Our work and the care we provide for you focuses on establishing a first class oral health routine, healthier lifestyle, and preventive procedures. These procedures include fillings, crowns, bridgesor dentures. However, if you do need some intervention we will ensure it is as gum friendly as possible.
Be confident with your appearance
We understand that many people don't feel confident about their appearance and that having straighter or whiter teeth can help. So along with general dentistry, we also offer cosmetic dentistry, including teeth whitening, micro-abrasion, veneers or dental implants.
By improving your oral and health resilience, we can give you a brighter smile and a confidence boost.
If you've ever considered tooth whitening then you may be interested in reading our article about effective tooth whitening from your dentist versus home diy teeth whitening kits. It'll help you decide what the right approach for you is regarding cosmetic dentistry and what the pros and cons are of home tooth whitening kits and professional tooth whitening by your dentist.
Good oral health doesn't start and stop with just brushing your teeth
We recommend everyone to get one of our mini health checks, helping to keep you healthy from head to toe, inside and out.
In order to help you reduce your risks we'll measure your blood pressure, blood sugar levels, body mass index (BMI) and analyse your chances of developing serious health conditions using a nationally recognised risk assessment tool called Q Risk. Then we will let you know if we think you should see your GP. We care about your health as well as your teeth and we want you to live longer.
Frequently Asked Questions about General Dentistry
What general dentistry treatments do you offer?
What cosmetic dentistry treatments do you offer?
What care and wellbeing treatments and advice do you offer?