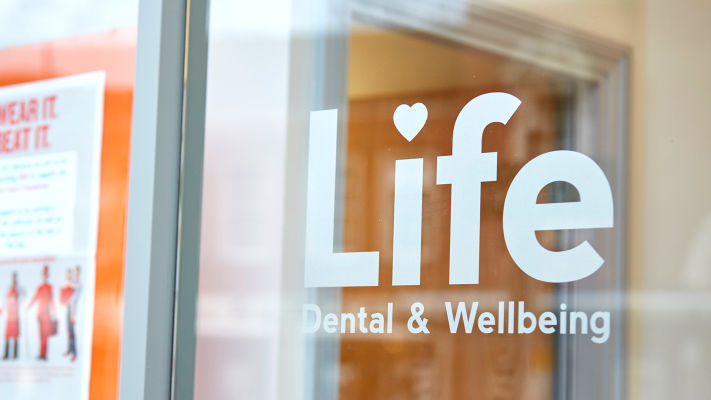 Guidelines and what to expect

We are so pleased to be back at work from Tuesday and are really looking forward to seeing soon.
Please read the following guidelines and what to expect at your appointment instructions before you attend the practice.
You will notice a number of changes from the normal way we operate and these are in place for primarily your, but also our safety. We very much appreciate your co-operation and understanding.
If you are unwell for any reason it is better for you not to come into the Dental Practice. If you suspect you have symptoms of COVID-19 please stay at home and follow NHS guidance
The toilet will only be available in emergencies. Please ensure you go before attending!
Please also ensure your teeth are thoroughly cleaned before attending the practice as there will not be a facility to brush your teeth
All patients will be seen by appointment only
Where possible we will ask you to pay for your treatment before you attend the practice over the phone or by BACs as we are not currently accepting any cash payments
Please come on your own unless it is absolutely essential to have a chaperone
Our patient lounge has been reconfigured to allow for social distancing
Due to the guidelines laid down by our regulatory bodies and the unprecedented demand for PPE which has resulted in a dramatic rise in price, reluctantly we have had to introduce a temporary surcharge dependent on the level of treatment that you require. Currently this will either be £7.50 or £24 and will be added to your treatment cost at the time of payment. These figures will be reviewed on a regular basis.
What to expect at your appointment
Please aim to arrive promptly on time for your appointment but not too early as we may not be able to accommodate you in the patient lounge.
The door will be locked and member of the Reception team will let you in. If this takes a minute or two because we are dealing with another client please be patient.
When you arrive we will take your temperature using a contactless thermometer. If your temperature is raised we may ask you to reschedule your appointment.
You will then be asked to use a hand sanitiser.
Please do not bring excess personal possessions with you to your appointment. Any belongings that you do bring will be kept in a plastic box in Reception whilst you have your appointment.
When in the surgery you will be asked to use a pre-treatment mouthwash as well as a post-treatment mouthwash.
As per our official guidelines the air conditioning will not be on in the surgery and the window will be open so please dress appropriately.
Follow up appointments will be booked by phone after your appointment so you may leave promptly
We may be wearing additional PPE but don't worry it's still us underneath it!
Chrissy Still