Ready, Steady, Sugar Free BAKE!
Enter the Sugar Smart Devon Bake Off now

Corona Virus – Dental Update
Issue Date: 15/6/2020
Dear All
Life Dental & Wellbeing is now open.
We are not running at full capacity yet as we are phasing our return to the new normal so please be patient if you are struggling to get through to us or waiting to hear back from you about an appointment. As expected, the way we operate will be a bit different but please do be reassured that we will continue to look after you and your oral health in a safe clinical environment.
If you have a dental appointment in the coming weeks we will be contacting you the day before to talk through the appointment procedure and ensure that you are happy to attend.
If you have a dental emergency please call the practice during normal working hours and we will endeavour to help you, however please be aware that there are some restrictions on the treatments we can undertake during the current Alert Status. Outside normal working hours and at weekends or on Bank Holidays please call the practice for further information that will guide you through the Out of Hours service.
We look forward to seeing you soon.
Ben Pearson and the team
The Great British Bake Off is back on our screens in the next couple of weeks. As a family we love watching it but every week I shudder at the amount of sugar that goes into the bakes. As the wife of a dentist, reducing our sugar intake is a continual battle. Sugar is in just about everything so raising awareness of how much sugar we should be consuming and how much we actually do is always at the back of my mind. We've been trying to cut back on our sugar intake recently but over the summer holidays it has become really difficult. #SugarFreeSeptember will soon be upon us which is a great challenge but if you are looking for something to do today and want to focus your mind before then why not enter the Sugar Smart Devon Bake-Off?
The Bake Off is just one part of the Sugar Smart Devon celebration happening tomorrow at St James Park between 12.30 and 3pm. There are all sorts of things going on so why not come down and join us for some fun and games and enter the Bake Off competition - there's a prize for the best bake if you need an incentive!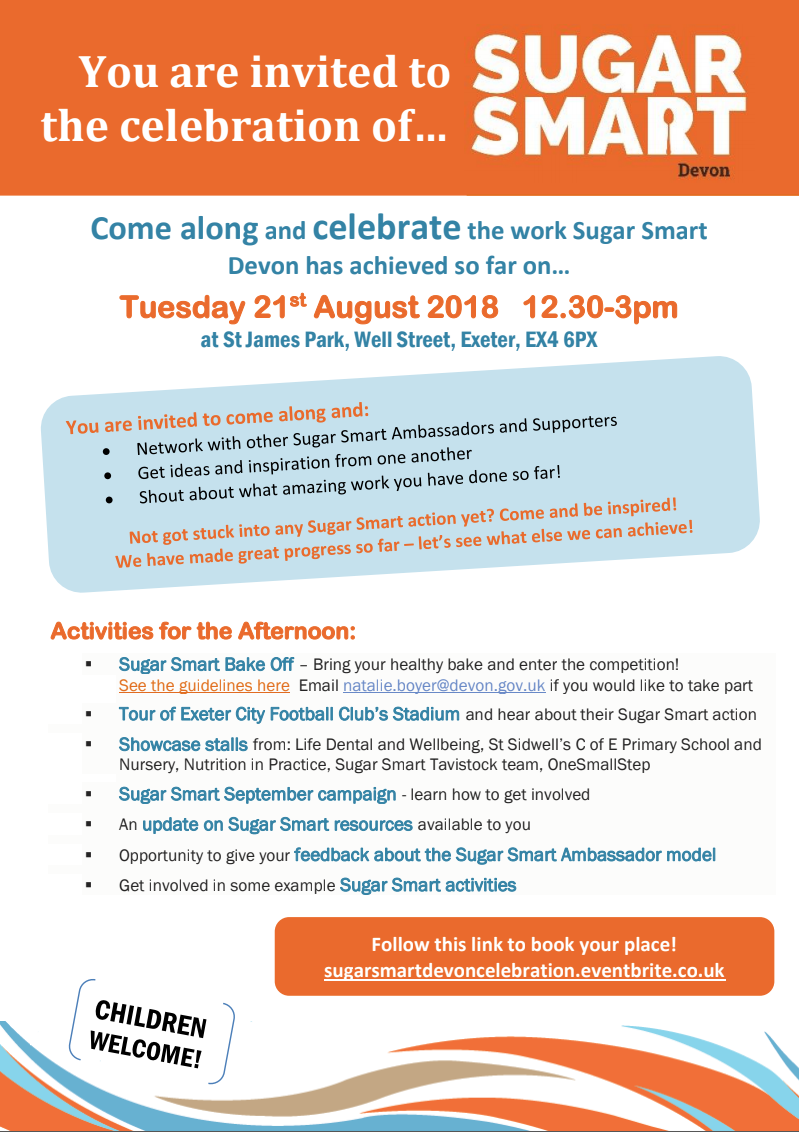 You can download the guidelines for the Bake Off and whether you aspire to be Mary, Prue, Noel or Paul all you have to do is Get Ready, Steady ……BAKE!
See you there and Good Luck!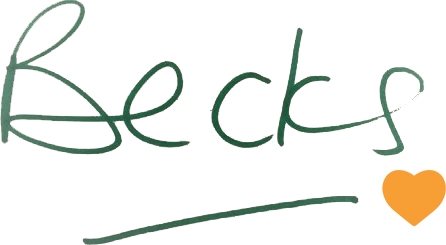 Bryony Gibbons