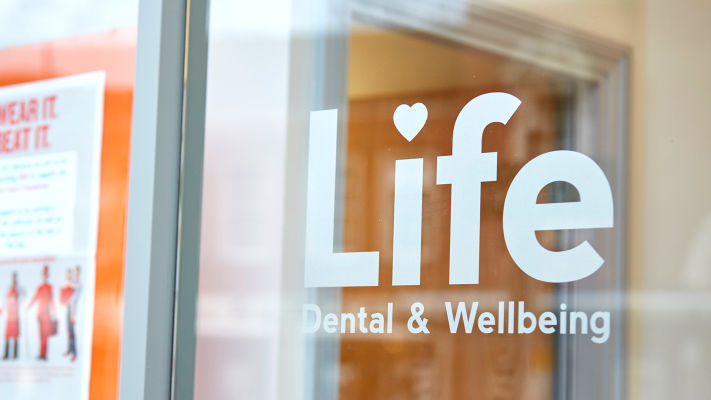 The truth about your teeth - Part 1

Did you watch "The truth about your teeth" last night on the Beeb?
Obviously the Pearsons were glued to it (pardon the pun and please, please, please don't try sticking your teeth back in with superglue - it's not the way to go!). Both Em and I thought it was extremely well done and very informative (Em loves anything with Dr Chris in it!) although there were moments when both Em and I had to put a cushion over our faces to avoid watching teeth extractions and I'm not entirely sure I agree with his view that all you need is a tube of toothpaste, a manual toothbrush and a carrot!
What really struck me though was that 5 million people haven't seen a Dentist in the past 10 years and 13 million people struggle to eat because of bad teeth. I was pleased that they mentioned that over the counter tooth whitening kits don't work and are a waste of money - it needs to be done professionally. We are currently running a campaign on our Facebook Page where you have the chance to win some free tooth whitening which does work (I know - I've done it) - so just like our Facebook page to enter.
I'd love to be able to tell you what Ben thought of the programme (look out for his blog next week) but alas he wasn't sharing the cushions with us - he's in London at Europerio talking about gums and gum disease.
Europerio is a conference held every 3 years organised by the European Federation of Periodontology to promote "Periodontal health for a better life". This year the federation have released a Manifesto which is a call to action for a fundamental shift in the perception of dental professionals' responsibilities. Ben has already signed up to the mission to bring benefits from periodontal care to the general health of individuals and society, a purpose-based not on the wisdom of the crowd but on strong and consistent scientific analysis. You can read the full Manifesto here
To understand fully what it is about there is a brilliant video to watch The sound of Periodontitis it's quite long at 10 minutes but please stick with it and give some feedback at the end.
The second instalment of "The truth about your teeth" is next Thursday at 9pm on BBC1 - the focus is on gum disease so I am sure Ben will have something to say about that.
Chrissy Still