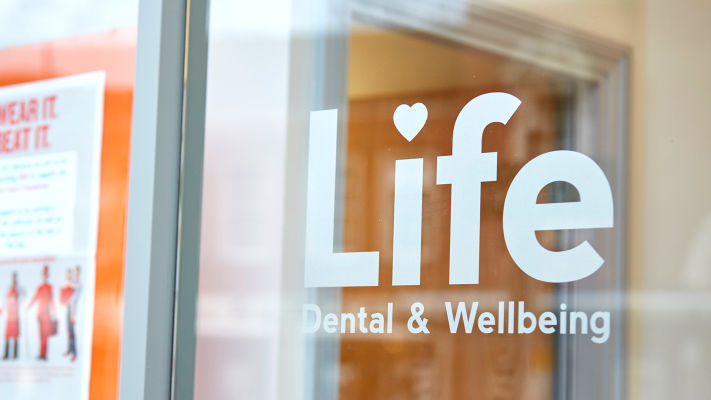 And the winner is...everyone!

Shortlisted for National Private Dentistry Awards
Have you heard? We are very excited to announce that Life Dental & Wellbeing has been shortlisted in all 3 categories that we entered for the National Private Dentistry Awards 2015. The reason we are really excited (and just a bit proud!) is because the awards are one of the most prestigious occasions in the dental calendar and have been created to recognise the progress, effort and enterprise in general practice dentistry. The organisers state that those practices shortlisted epitomise the high calibre of patient experience that their practice provides and their ideas and developments also serve as an example and inspiration to the thousands of dental professionals in the UK.
Why did we put ourselves forward? Well, because we believe it is important to gain recognition for all the hard work we have put in to make Life Dental & Wellbeing come to life so to speak. Some of you may recall that Ben came up with the inspiration and courage to do dentistry differently about 3 years ago. At the time Ben Pearson Dentistry was a perfectly good going concern, Ben was a happy Dentist (which if you ask around is actually quite unusual!) and he was enjoying taking referrals for gum disease and looking after his patients but he knew he could, and more importantly wanted to do better. We went on a Dental Retreat with http://www.breathebusiness.co.uk in November 2012 and it was there that he had his eureka moment.
Looking after your gums is the key to long term dental health and that good gum health can have a positive effect on your overall health and wellbeing.
So after 36 months of planning, hard work and a fair amount of stress we are where we are today and Ben is very excited about the future.
When he found out about the nominations Ben said "I am absolutely over the moon that we are finalists in all three categories that we entered. The team have worked incredibly hard over the past nine months to get us to this stage and we can be justly proud of our achievements so far". The winners will be announced in December at an Awards Ceremony in London - keep your fingers crossed for us! but whatever the outcome if you are looking after your gums you are looking after your overall health and wellbeing and that's a Win-Win situation whatever the judges think.
Chrissy Still