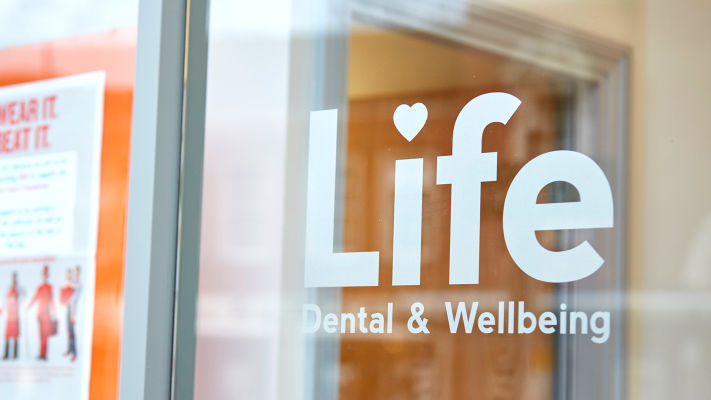 Don't be scared, come on in

New Research
New research by Oasis Dental Care conducted by Yougov as part of the National Health Report 2015 has revealed that more than one in 10 UK adults (that's 12%) would rather hold a tarantula than sit in a dental chair.
Furthermore, 33% of those who have ever visited a dentist felt scared before a dental appointment.
The possibility of having a dental procedure was at the top of the list for why people suffer from a dental phobia with 31% admitting that this is what they were afraid of most.
30% of those surveyed said they would rather clean a toilet than visit the dentist and 14% admit doing their tax return is deemed more fun.
So why are we all so scared of the dentist and how can we make it a more enjoyable experience for you?
It would appear that much of our fear stems from lack of trust, relinquished control and the unknown. We recently had a phone call from a lady who hadn't been to the dentist for many years (bad childhood memories was cited as the third most popular reason for not attending and 22% admitted a past experience had scared them). She knew she had some dental problems but was basically petrified. We arranged for her to come in to meet us at the end of the day so there were no other patients around. Ben initially chatted to her in the Patient Lounge and once she felt comfortable he showed her around the Practice so that she felt more relaxed and at home so to speak. After half an hour or so she felt able to stick her head around the surgery door and by the time she left us 15 minutes later she had put her trust in Ben, made an appointment and was feeling very relieved that she had come to the right place.
The second most off putting reason for not going (30%) was needles and injections. The good news is that some small fillings don't even require an injection at all and if you do need one we can always use a bit of topical anaesthetic which we rub into your gum to numb it beforehand. Ben has a real talent for making the process as pain free as possible; he really is exceptionally good and I speak from experience.
When you think about the harm that gum disease can do surely a quick dental health check once in a while has got to be worth it? Why not have a look at us and see that we aren't that
So if you haven't been to the dentist for years or are feeling nervous about the prospect then why not find out a bit more about us here, give us a call at the practice or pop in and say hello - we are right across the road from Exeter Central station. We are really happy to have a chat and all we want is to help you live longer with your own teeth.
Chrissy Still