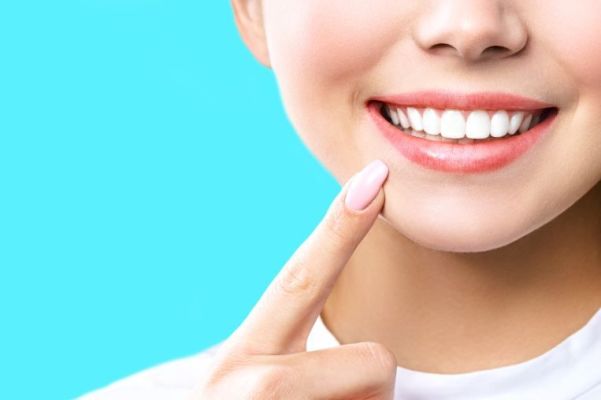 The Best Way To Whiten Teeth

When we reach for that next glass of fruity red or an extra shot of coffee, the last thing on our mind is probably our teeth. But if we're trying to get a perfect, pearly white smile, those are just two things along with smoking that, over time, can discolour them.
Teeth whitening, either by your dentist or by using a home kit, is a great way to restore your natural tooth colour, so which is best for you?

Professional Teeth Whitening vs Home Kit
We've all seen Hollywood A-listers and their gleaming, super white smiles and, at some point, we've probably all wondered just how they get their teeth so white. Well, as we're doubtless all aware by now, the answer is by whitening the teeth beyond their natural tooth shade to achieve that dazzling look.
While some celebrities and film stars might go just a little bit over the top and go for a look that seems slightly unnatural and almost too white, fortunately, there's a happy medium for the rest of us. Teeth whitening has become big business over the years and dentists now offer the cosmetic procedure in-house or it can be done by using any number of home whitening kits available over the counter from most chemists or supermarkets.
If your teeth are in excellent condition, getting a brighter smile has never been easier, but what are the pros and cons of teeth whitening by your dentist or using a kit in the comfort of your own home?
Do Home Teeth Whitening Kits Work?
Limited Teeth Whitening Effects
Regular home whitening kits are available in supermarkets and chemists everywhere with prices to suit your budget. But, because they're available over the counter, many can take quite some time to see any results. The main reason for this is the level of chemical teeth whitening product, usually, hydrogen peroxide, in each one is a lower level than your dentist is able to provide. So if you want instant results with a kit, think again.
Gel Whitening Strips
That said, there are some good products available for you to try. Among the most popular are gel whitening strips. Each strip is placed over both upper and lower teeth for several hours, or even overnight, for around two weeks. They contain the all-important hydrogen peroxide that whitens the teeth and you should see results giving you a lighter shade at the end of the treatment.
Teeth Whitening Trays
Another similar product is teeth whitening trays. These are trays that are filled with a whitening gel that then sits over your teeth for up to an hour. Treatment lengths can differ but often last for around a week with varying results. But, it should be noted that trays are not ideal for many people. Everyone's teeth are different and over the counter, tray kits are not custom-made to fit your own teeth. If the trays don't fit properly, it's not only uncomfortable, but the gel can leak out onto your gums causing damage, ongoing pain and irritation.
While many of the 'at home' treatments can give you a subtle shade lighter over prolonged use, they can have quite a limited, even temporary, effect. This is due to the low level of the active ingredient that such products are legally allowed to include. Many will require regular ongoing treatments together with some long term food and drink changes to maintain your look. In our opinion home kits are a waste of money and effort.
Benefits of Dentist Teeth Whitening
If you've tried one or more home kits and they haven't quite had the desired effect, maybe it's time to visit your dentist for a more effective, professional whitening makeover. The process is similar to that of using the whitening trays in-home kits. The big difference though is that unique moulds of your teeth are taken to create your own individual set of gum shields that will fit you perfectly and dentists are legally allowed to dispense stronger teeth whitening gels.
By visiting Life Dental and Wellbeing dentist in Exeter, you'll receive a full consultation to see if your teeth are suitable for the whitening process. For example, you won't be able to undergo the process if you have gum disease or you have dentures or veneers.
Once you get the all-clear to go ahead, we use moulds to create custom made gum shields, giving you a comfortable and unique fit. Using a stronger solution of the hydrogen peroxide mix under your dentist's supervision, you can expect better results in a faster time. The whole process shouldn't hurt at all, though there may be some temporary sensitivity which will quickly pass once your treatment is complete. In most cases, an excellent result can be achieved in 2-3 weeks.
The treatment will leave your teeth looking whiter and brighter for up to three years. After your professional whitening is complete, to keep you your smile in excellent condition you can always repeat the procedure for a couple of nights every 3-6 months.
Chrissy Still