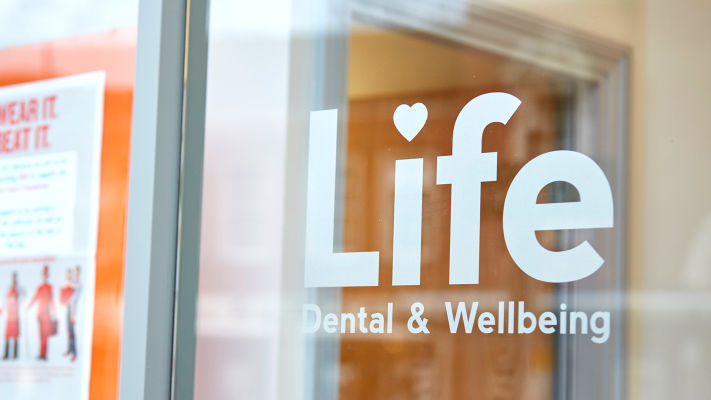 By gum - it would appear we're getting it right!

Dental reviews
We were very pleased to welcome Andy Cooper, Editor of Devon Life to Life Dental & Wellbeing just before Christmas and even more pleased to see the lovely review that he has written about us in the latest edition of the magazine.
I was very interested to read his opening paragraph epitomising what it appears most folk think of coming to the Dentist. As a child I didn't go to the Dentist very often and then I spent most of my previous career in the Royal Navy where you knew the Dentist really well because you share a Wardroom Mess with them (and then I married him, so I don't know any different!). I'm glad Andy sort of enjoyed his visit to us and I was equally glad that he felt that we are doing 'what it says on the tin' and more so that he totally understood what we are trying to achieve here. It would appear that the judging panel at the Private Dentistry Awards (held just before Christmas) felt the same way too. They were also very complimentary about us and gave us the runner up Highly Commended Award in the High Technology category (if you haven't heard!).
Lots of planning
Life Dental & Wellbeing was a very long time in the planning - about 2 and half years in total. Ben and I spent many, many hours making sure that we included all the different aspects of the Practice that we wanted (including the Green Wall!) and then Chrissy, our Practice Manager and Vicky, our Clinical Manager spent many more hours putting all the systems into place to make sure it would run smoothly. We hope that you, our patients are now benefitting from that and that you understand that looking after your gums and your mouth is vital for your overall health. Both Ben (and Claire) want to help you stay healthy and live longer whilst keeping your own teeth.
To be appreciated for what we do in the press and to win an award in our first year makes all the hard work worthwhile. If you know of anyone who might benefit from seeing us please do introduce them to us and we will send you a gift voucher as a thank you.
Chrissy Still