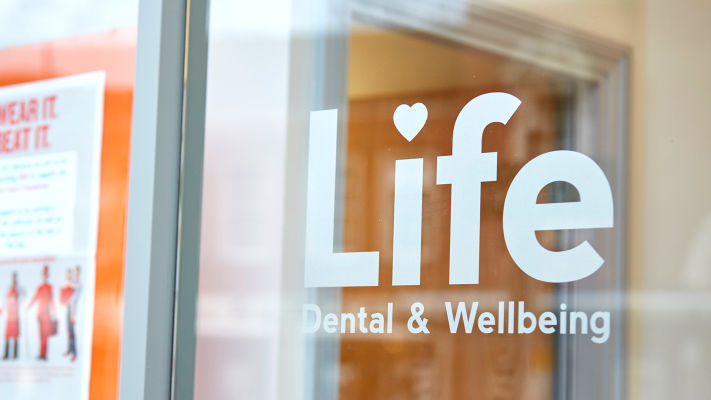 Get a Humble Brush

Life Dental & Wellbeing supports the Humble Smile Foundation
We are very excited and proud to be about to support the Humble Smile Foundation and introduce the Humble Brush to Life Dental & Wellbeing's dental practice.
For every brush sold, a child in need receives a toothbrush or alternative oral care. All donations are administered by the Humble Smile Foundation and its partners.
An eco-friendly toothbrush
Did you know that five billion plastic toothbrushes are produced every year? Shockingly, the majority of these will end up in landfill. Unlike traditional plastic toothbrushes, Humble Brush has a handle made from 100% biodegradable, sustainable bamboo which is naturally anti-bacterial. The box is made from recycled materials. The inside wrapper is made from plants and is compostable. The bristles are Nylon-6 from DuPont.
Humble Brush has also recently won The Natural and Organic Best New Natural Living & Home Product 2015.
Get a Humble tooth brush
Even if you use an electric toothbrush it's always good to have a spare manual tooth brush at work to use after lunch. So why not treat yourself to a Humble Brush in the knowledge that you are helping a child who, probably up until now, didn't even know what a toothbrush is?
Ben has been using a Humble Brush for the past month or so; he commented, "I really like the Humble Brush. Not only is it an excellent manual toothbrush but every time you brush your teeth you are reminded that you are helping a child somewhere improve their oral hygiene and that can't be bad."
We are the only dental practice in Exeter stocking Humble Brushes so if you need a new toothbrush and you want to help a child get one from Keziah at reception for only £3.50.
"We shall never know all the good that a simple smile can do." - Mother Teresa.
Chrissy Still