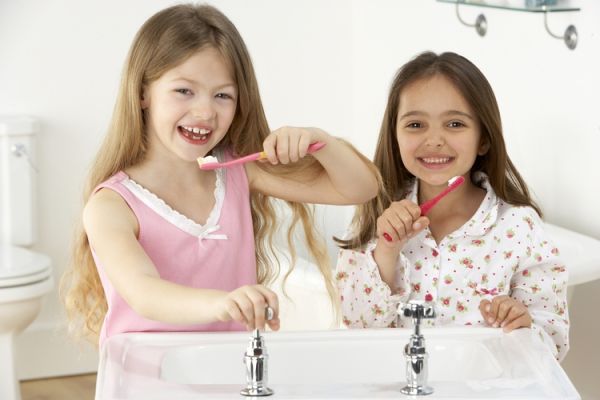 Get your PJ's on
Hip hip hooray it's Children's Day!

Children's Day – Thursday 31 May 2018
What to expect at Children's Day
Ben & Claire, our dentists, will be providing oral health checks to all children attending to ensuring their mouths are healthy.
Abi, our hygienist will be holding interactive sessions on oral hygiene giving out advice and guidance, including brushing tips & good/bad food choices.
Steph our resident Sleep Physiologist will also be available to discuss any sleep problems you or your children might have.
We will all be in FANCY DRESS - the theme this time is Slumber Party so get out your onesies and PJ's. There will be face painting, balloons, games and goodie bags - there might even be some ear plugs and eye masks!!
So, why do we do it?
Getting into good habits with regards to your oral health is vital at a young age as it can help to prevent future problems – the age old advice is that prevention is BETTER THAN CURE!
We can provide education and advice on how to care for your teeth & gums - tips on brushing, flossing and fluoride use (toothpaste and mouthwash), alongside dietary advice all delivered in an engaging and fun way.
Food can be a minefield for parents - with added or hidden sugars contained within many foods, choosing the right & most healthy option can be difficult.
Oral health & systemic health are linked. There are strong correlations between some diseases and conditions – that is, some systemic diseases are exacerbated by poor oral health – and equally, good oral health has been shown to improve these conditions. For example, diabetes – good glycemic control (control of your blood sugar levels) and good gum health are linked – so if you have poor oral hygiene this CAN impact on your diabetic status. The good news is that it CAN be reversed so good oral health can IMPROVE your diabetic status.
Sleep is vital to recharge your batteries so making sure you get a decent amount of rest at night is also extremely important.
Knowing these things, or at least being aware that good oral health and getting a good night's sleep are two thing that can impact positively on your overall health and wellbeing is the first step!
We hold regular 'Childrens Days' at Life Dental & Wellbeing because we believe that by making learning about your oral health an enjoyable experience we can pass on this knowledge more effectively. When you have the information and tools to improve the health of your own and your children's mouths, coupled with the knowledge to make healthier food choices and sleep well then we know we are doing our job well too.
We still have a few places left for this Thursday's Children's Day so if you would like to book someone in for a check up then please call Bryony on 01392 278843.
Chrissy Still