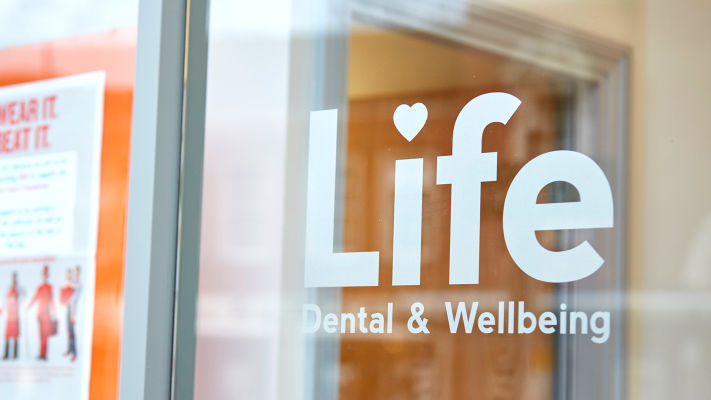 Our guide to electric toothbrushes

Confused about electric toothbrushes? Are you already using an electric toothbrush? Do you know how to use it properly? Or do you want to switch from a manual toothbrush to an electric one but don't know which one to choose? Thankfully, help is at hand, our hygienist Abi sheds some light on the subject.
Electric toothbrushes remove more plaque than manual toothbrushes
The latest information from a study completed for the Cochrane Library (an independent organisation that gathers and summarises health research for consumers) has proven that powered toothbrushes are significantly more effective at plaque removal than their manual counterparts. Now, we aren't saying that you have to get an electric toothbrush – if you are using your manual toothbrush correctly and are happy with it then that's completely fine. But if you are interested in a change, it can be quite daunting when perusing the huge selections now available.
Choosing the right electric toothbrush
First of all, you need to choose the right electric toothbrush. The main power brushes available on the market are Oral B and Sonicare, but it's important to know that they do have different modes of action.
Oral B
The Oral B brush works on a rotation/oscillation/pulsation basis. We would recommend looking at the Professional Care range, as the oscillations-rotations are higher – 8800 per minute – with 40,000 pulsations per minute. Prices vary throughout the range, but unless you want an all-singing-all-dancing brush with lots of different modes, then the Oral B 2000 will work just as well as the more expensive ones. Toothbrush heads for the Oral B brush can also send consumers into a frenzy as there are so many available. The best ones to go for are the Precision Clean or Cross Action.
Did you know? You can buy the Oral B 2000 brush from Life Dental & Wellbeing in Exeter today – in pink or black, depending on your preference!
Sonicare
Sonicare models vibrate at a very high frequency, producing over 30,000 brush strokes per minute – as well as 'fluid dynamics' - a technical term for the vibration of the toothbrush agitating the fluids around the teeth to help to remove more plaque. As with the Oral B brushes, prices vary throughout the range.
For an all-rounder power brush, the EasyClean model is excellent. Use it with either the DiamondClean or InterCare heads.
How to use an electric toothbrush correctly
Electric toothbrushes work in a slightly different way than manual toothbrushes and therefore need a slightly different approach – although it's good to note that the best part about using powered brushes is they do most of the hard work for you!
The most common mistake people make when using electric brushes is to 'scrub' with it, as they would with a normal toothbrush. You are more likely to miss areas this way. Here are some helpful tips on how to use an electric brush correctly:
Adopt a 45 degree angle, focussing the bristles into the gum line Follow the contours of each tooth individually – focus especially on the more round contours of the premolars and molars.
Use a gentle rocking motion from one side of the tooth to the other – encompassing the entire tooth as you go round.
Follow a systematic pattern around the mouth – try to begin at a specific point so that no surfaces are missed. Especially concentrate on the inside surfaces of the teeth – it may be worth starting tongue-side and placing the toothbrush at the gum line before switching it on to prevent the tongue from reflexing.
Spend at least 2-3 minutes brushing. The general rule of thumb is approximately 30 seconds per section (outside and inside surfaces of the upper and lower teeth) but if you are being thorough this could take longer!
Spit out the toothpaste residue after brushing but try to avoid rinsing with water if you can. This will improve the fluoride uptake and help to protect teeth against decay. This is also particularly useful if you are using a sensitive paste, as the sensitive mechanisms will have longer to work.
Don't be put off getting an electric brush if there is no charger socket in your bathroom! Get a European adaptor plug that will allow the toothbrush to be charged anywhere
Try to go for a rechargeable electric brush as opposed to the battery versions – generally the battery versions are less effective.
Hopefully this guide will help you choose the right electric toothbrush. If you have any queries, then simply ask Life Dental & Wellbeing in Exeter and we will be more than happy to point you in the right direction.
If you'd like to make an appointment with one of our fabulous hygienists Abi or Emily, call us on 01392 278843.
Chrissy Still