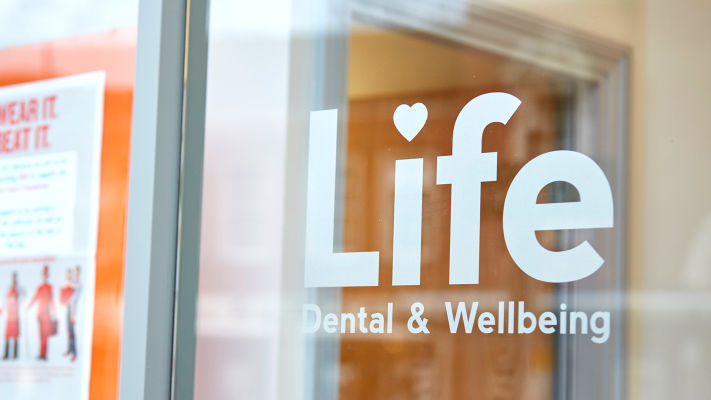 Sugar Smart Exeter

So exactly what is Sugar Smart?
Have you heard about Sugar Smart Exeter yet? It's big news and here at Life Dental & Wellbeing we are very excited to be involved in spreading the word.
Sugar Smart is a UK wide campaign led by the Jamie Oliver Food Foundation in conjunction with Sustain to help towns and cities tackle the enormous amount of sugar we consume and offer healthier alternatives along with lifestyle changes. Brighton, Bristol, Lewisham, Greenwich have all signed up so it is a great chance for Exeter to lead the way on a national campaign that is only going to grow.
How does it work?
Sugar Smart Exeter is supporting food and drink retailers across the city to raise awareness and helping us reduce the amount of sugar that we consume on a daily basis by pledging to make healthier eating ie our food and drink choices easier. So Sugar Smart Exeter is aiming to promote healthy alternatives and encourage retail outlets to reduce the unhealthy food and drink they sell especially those high in 'free' sugar ie added sugar and sugary products such as honey and fruit juice.
Why bother?
It causes tooth decay for a start….We are facing a huge obesity crisis. All over the UK people are being diagnosed with diet-related diseases including 4 million with type 2 diabetes and an increase in heart attacks, strokes and diet-related cancer. The cost to
the NHS is crippling and estimated to be over £9 billion just treating type 2
diabetes.
The recommended daily intake of free sugar is 7 teaspoons for adults (imagine just tucking into 7 teaspoons of the stuff?) and 5-6 teaspoons for children. On average we adults are eating twice as much as is recommended and our children three times as much, sometimes consuming their daily intake by the time they've had breakfast. Also, foods that contain added sugars also contain lots of calories and can often contribute to you becoming
overweight. Being overweight can increase your risk of heart disease, stroke and type 2 diabetes. Need I say more?
What can I do as an individual?
You can cut down on the amount of sugar you consume and encourage your family and friends to do so too.
If your workplace has a canteen you can encourage them to sign up to Sugar Smart Exeter and pledge to make healthy eating choices the easy choice.
Download the Be Food Smart app to find out how much sugar, fat and salt is hidden in your food.
Ben Reynolds, Deputy Chief Executive of Sustain (the alliance for better food and farming) said: "Sugar Smart is a way for communities to take control and work with their local businesses and institutions, challenging them to make the commitments needed to tackle the burden that diet-related disease has on society."
How do I find out more?
The Sugar Smart campaign works in conjunction with the Change4Life https://www.nhs.uk/healthier-families/food-facts/ campaign which launched at the beginning of the year.
You can also take a look at the Sugar Smart website which has some great information on sugar and tips on how to make those small but important changes. https://www.sugarsmartuk.org
You can let us know how you are getting on through our Facebook page Life Dental & Wellbeing and on Twitter @LifeDandW or why not pop a picture of a healthy alternative you have created on our Instagram page lifedentalandwellbeing.
Come on everyone let's get Exeter Sugar Smart! https://www.sugarsmartuk.org
Chrissy Still